Achievement unlocked: 1 year 6 months, four (x2) apps and a million downloads on windows phone.
Sometimes I wonder if I could have made anything close to this on any other platform. What I feel is that being associated with a fast-growing platform like windows phone made the growth of my apps much easier than what it would have been on any other platform. Also I believe that I was lucky that most of the things went in right way making even simplest of my apps popular and well rated. I am thankful to all my supporters and well-wishers.
Let me take this opportunity to share some of the steps I took and advices I followed while making apps for windows phone:
Focus on a few core features and do it well.
Don't offer over complicated features and customization settings that no one would understand how to use without help documents.
Make simple straightforward user interface that adapts well with Windows Phone UI.
No app idea is small idea when you are making apps for mobile devices.
Marketing your apps on social networks is a good idea, but overdoing it is not.
Networking with other windows phone developer on Twitter is the best way for getting useful resource, tips and insights. (Check for people tweeting with #wpdev)
If your app is ad-supported don't forget to integrate with AdDuplex for free cross-promotion of your apps.
It's a good idea to buy some paid advertising from AdDuplex as well to give yourself a kick in new+rising category.
Getting your apps reviewed by Windows Phone sites like WPCentral, WMPoweruser, WPParent etc. would boost your downloads.
Don't forget to submit the "Panorama background art" image or else your app won't get featured as the main (1st) app by the store.
Below you can find download stats. Don't forget to check out my apps in Windows Phone store and download them please for the next million.

Apps ratings in US marketplace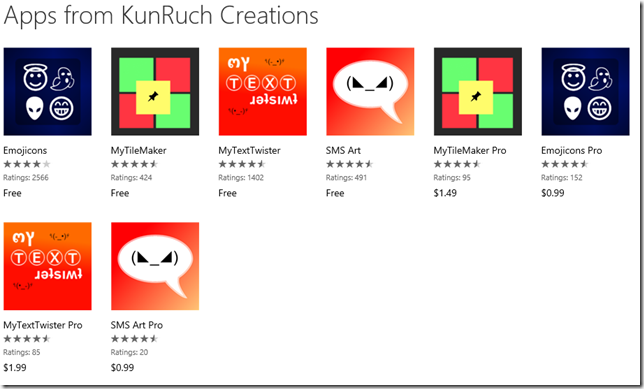 Download Graph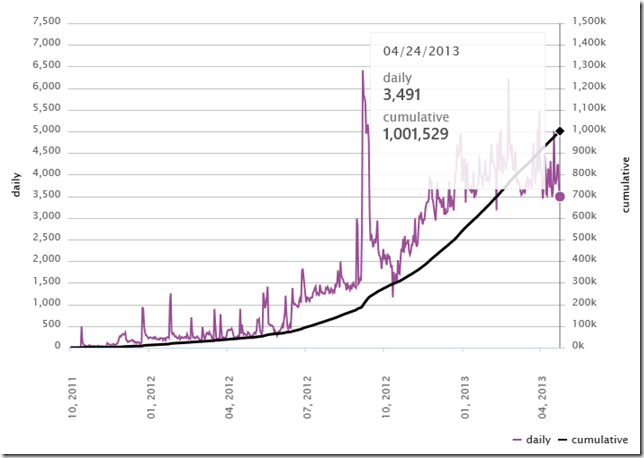 Download stats by app (Free + Paid + Trial)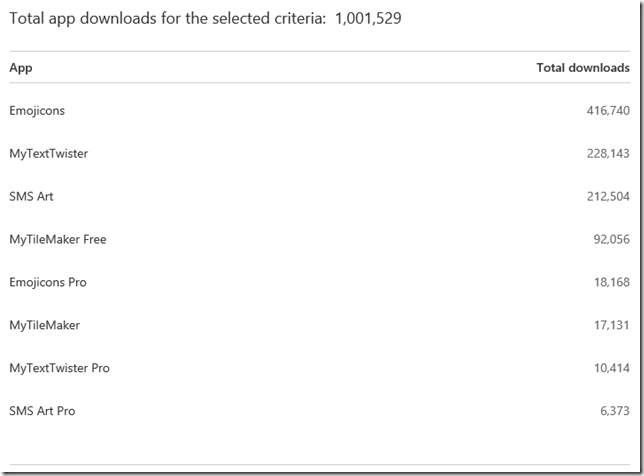 PAID apps download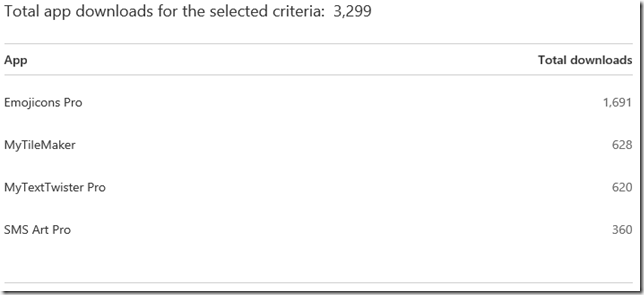 Top 5 countries by download